Used (Refurbished) Spas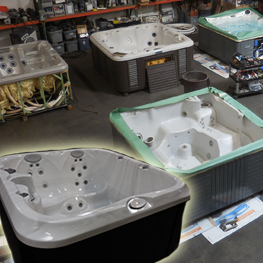 We are in an OVERSELL situation and are shy on our usual 25-35 refurbished hot tubs available. We have several in production that can be purchased, and expect more to come in every week. Meanwhile we are offering excellent values on new spas.
No products were found matching your selection.