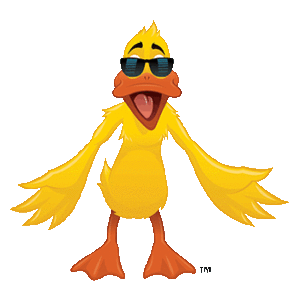 With a brand new or even used hot tub or spa at your Southern California home, you will enjoy the many benefits they have to offer. Sure, owning a hot tub or spa is a great way to entertain friends, improve your landscape and spend quality time with your family, but the health benefits are just as important. For example, soaking in your hot tub will alleviate stress and help you to relax, ensuring you remain a healthy and happy person. Think about it, owning a hot tub or spa is a great way to soothe and invigorate and there is no better way to spend time with friends and family.
At the end of your busy work day, it isn't really all about meetings and deadlines. And you can forget about that tangled mess of cars we refer to as the commute home. Let's not forget about the dinner that needs to be prepared and the kitchen that needs to be cleaned. No, now it is all about you. You can spend your "you" time clicking aimlessly through channel after channel of television garbage or you can let the remnants of the day roll off your body while soaking in your very own hot tub. After all, the choice is yours.
Create an oasis in your very own backyard with a swim spa or hot tub from Spa Max. A spa or hot tub from Spa Max will provide hours and hours of fun, recreation and relaxation all year round and in any climate. Don't just think about owning a hot tub, live the dream right now.
There is always a SALE going on here at SPA MAX.
NEW ORDER CAL SPAS – You will see a bright color SALE TAG with the year end floor model price. We give you the discounted price on a NEW ORDER because of the wait time, now approximately 6 months.
IN STOCK CAL SPAS SPECIALS – These are spas from the factory that are cancelled from other dealerships, so I take them all, sight unseen, usually discounted 10% – 20% to me, so I pass on the savings to you.
INTERNET RETURNS – I get all the OC Spas that are rejected by spa purchasers of Costco.com at a discount. We go through them to insure they are in new condition and sell them at great prices. I also get AMERICAN SPAS INTERNET Returns from HomeDepot.com. Warranty much better than the on line box stores too!
IN STOCK BLEMS – I take all the blemish spas I can get from manufacturers and sell them at a 20% discount. Full warranty on equipment, plumbing and labor. Some fantastic buys here.
IMPORTED SPAS – Yes, I have been importing spas from overseas a couple containers at a time to help keep us stocked up for you. I currently have six different models FROM $4999 – $8499.
VITA SWIM SPAS – I am allotted just three XB4 swim spas per month from Vita Spa. They are $20,350 each. Good idea to buy before they arrive as they seem to sell before they show up here.
NORDIC HOT TUBS – Current allotment for 2021 is just 54 hot tubs, also a good idea to buy before they arrive as they tend to be sold out before they get here.
REFURBISHED SPAS – Selling fast, my usual inventory of 30 – 40 refurbished spas is staying around 3 – 7 now as they are selling fast.